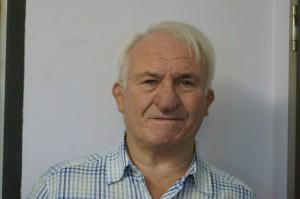 As Baldwins Lane Garage enters its 50th year as a family business, our Chair, Ray Clements, looks back at what has changed. He also has a tip for drivers on the emissions controversy.
I have been working in the motor industry as a mechanic, electrician and technician for 57 years. In the 1950s vehicles needed servicing every six months. The mechanical and electrical systems required high maintenance; and the materials used were far less advanced than they are today (e.g. lubricants).
But vehicles also covered far less distance. A hundred miles was a major journey, and people travelled at far lower speeds. Over the years the need for maintenance has been greatly reduced. For instance: with the introduction of improved cooling systems. What was once a weekly top-up is now no more than an odd glance at the coolant level.
Over the last 25 years with the introduction of computer-controlled vehicles, and a greater emphasis on minimising pollution, there has been a focus on technologies that reduce exhaust emissions. Manufacturers have struggled to meet more stringent regulations though. Hence the cheating we have seen.
The biggest problem for drivers is that, in order to comply with regulations, manufacturers have designed vehicles to be used mainly on motorways at 70 mph. For many drivers this is not an option. They are typically city driving maybe five miles a day at 30 mph i.e. distances and speeds more typical of the 1950s.
Consequently their car struggles to achieve its designed running conditions such as temperature.
The result is carbon contamination causing premature failure of some very expensive emission equipment. This can cost thousands of pounds to replace and will cause major running problems if not replaced. At Baldwins Lane Garage we have seen this on vehicles with less than 40,000 miles on the clock.
We have found that the use of chemicals and other procedures at the time of servicing can significantly reduce the risk of carbon contamination of the emission equipment. This means less expense for the car owner.
So if you are a low mileage non-motorway user here is some advice. A diesel vehicle is unlikely to suit your needs. Even if the car's manufacturer allows for long periods without a service, regular annual servicing is essential if you want to prevent these problems occurring.